Sometimes you just have to lay eyes on these cats to get it. Below you can see the hosts of the Reloaded504 Podcast in action. Often ridiculous, always funny, and definitely worth your while, these guys bring everything to the forefront for your entertainment and theirs. Please check back often, as this playlist is updated frequently. Thanks for watching!
Please support us by subscribing to our Youtube channel here.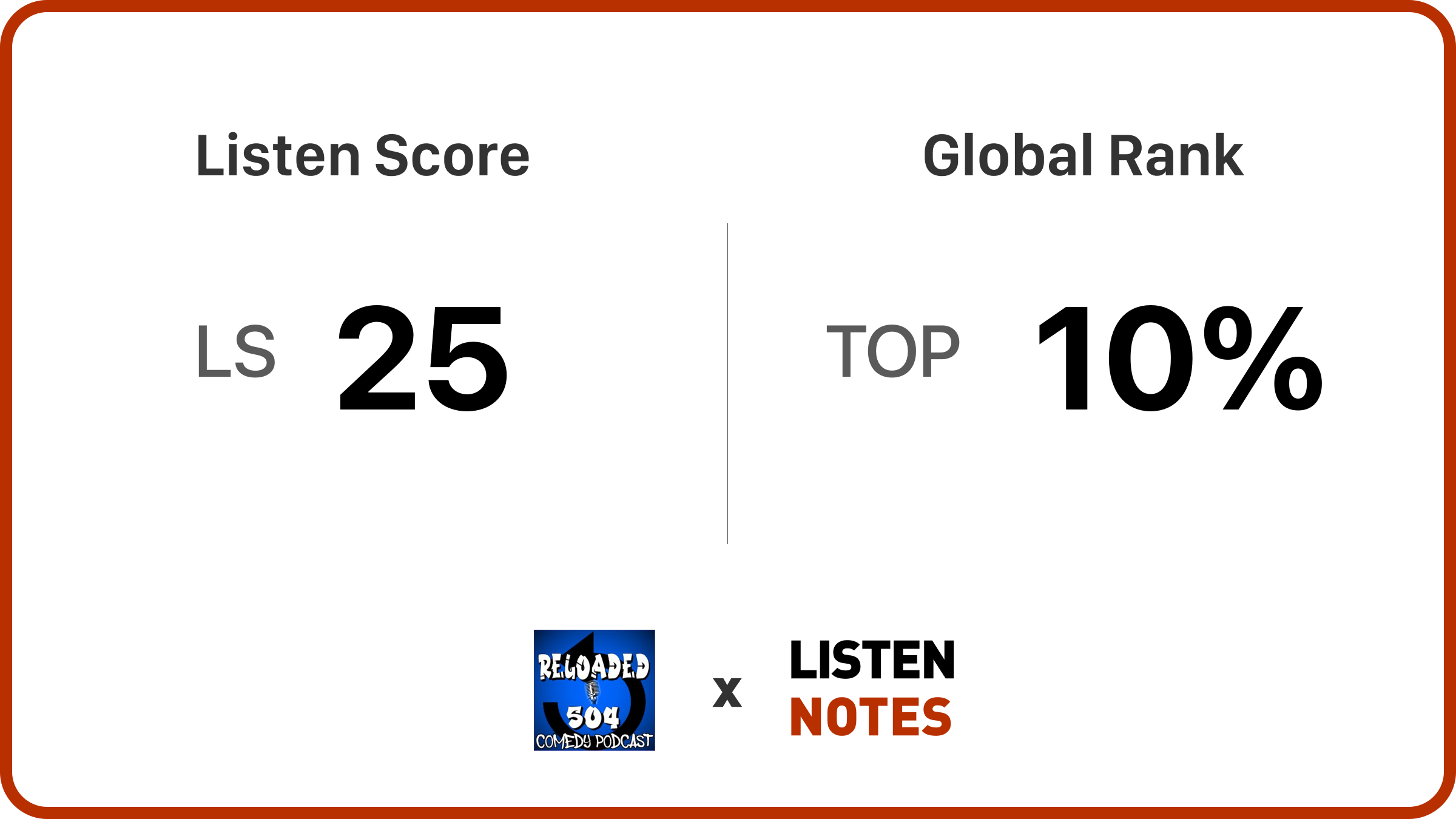 Listen Score (LS) is a metric that shows the estimated popularity of a podcast compared to all other rss-based public podcasts in the world on a scale from 0 to 100. The higher, the more popular. It's like Nielsen ratings for podcasts.