Shhh… You didn't see a thing!
Please support us by subscribing to our Youtube channel here.
OUTTAKES are videos that were never made into audio podcasts or released. They are little pieces of Reloaded504 hosts Dave and Todd that never made it onto the podcast, but as a thank you have been made available to their fans; specifically those that logon to the show website. Get to know who we really are! And you can call or text anytime 1-504-457-8011. Thanks for watching!
To check out our podcast player and hear episodes, please click here.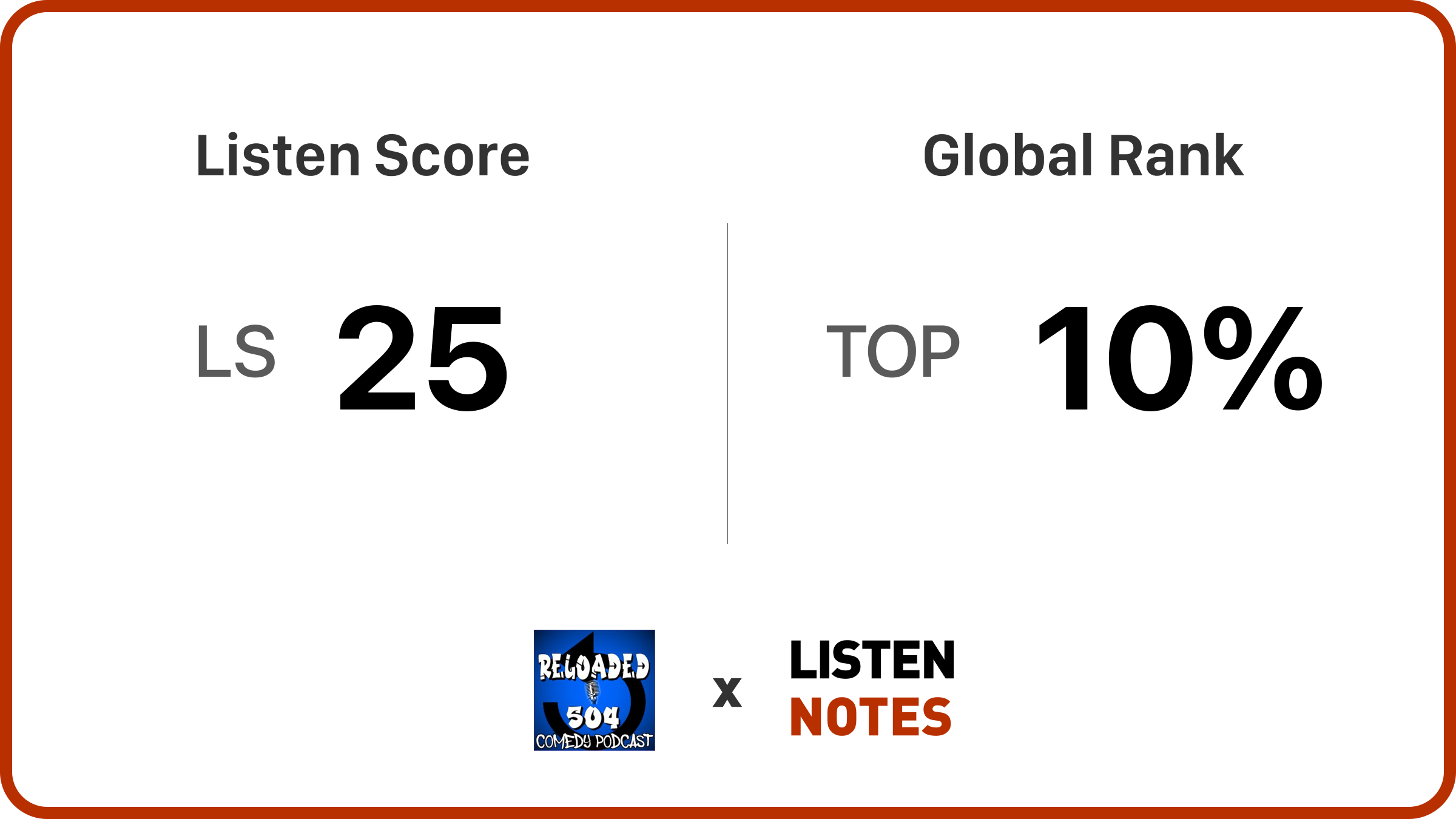 Listen Score (LS) is a metric that shows the estimated popularity of a podcast compared to all other rss-based public podcasts in the world on a scale from 0 to 100. The higher, the more popular. It's like Nielsen ratings for podcasts.