Can you do a backflip?
Given enough drugs and alcohol, either one of us can, at any moment, defy gravity and fulfill all your "HOLY SHIT!" needs. Now, can YOU do a backflip? Give us a call or text us at 504-457-8011 and we'll work up some crazy stunt for our next shin-dig.
---
What are your credentials?
We're both registered felons. Between us, we've been in gun fights, knife fights, car chases, drug deals, robberies, and thrown the dopest house parties. You live and you learn, right? Tune in to the podcast and hear about the process.
How do I get on the show?
You can call or text our hotline. We sometimes feature material from there on the show. You can also email us to request a guest appearance. And you can comment on our social media platforms, those links are at the bottom left of the page. Fair warning, we drink and smoke a lot, and we curse constantly. So this may not be for you!
To check out our podcast player and hear episodes, please click here.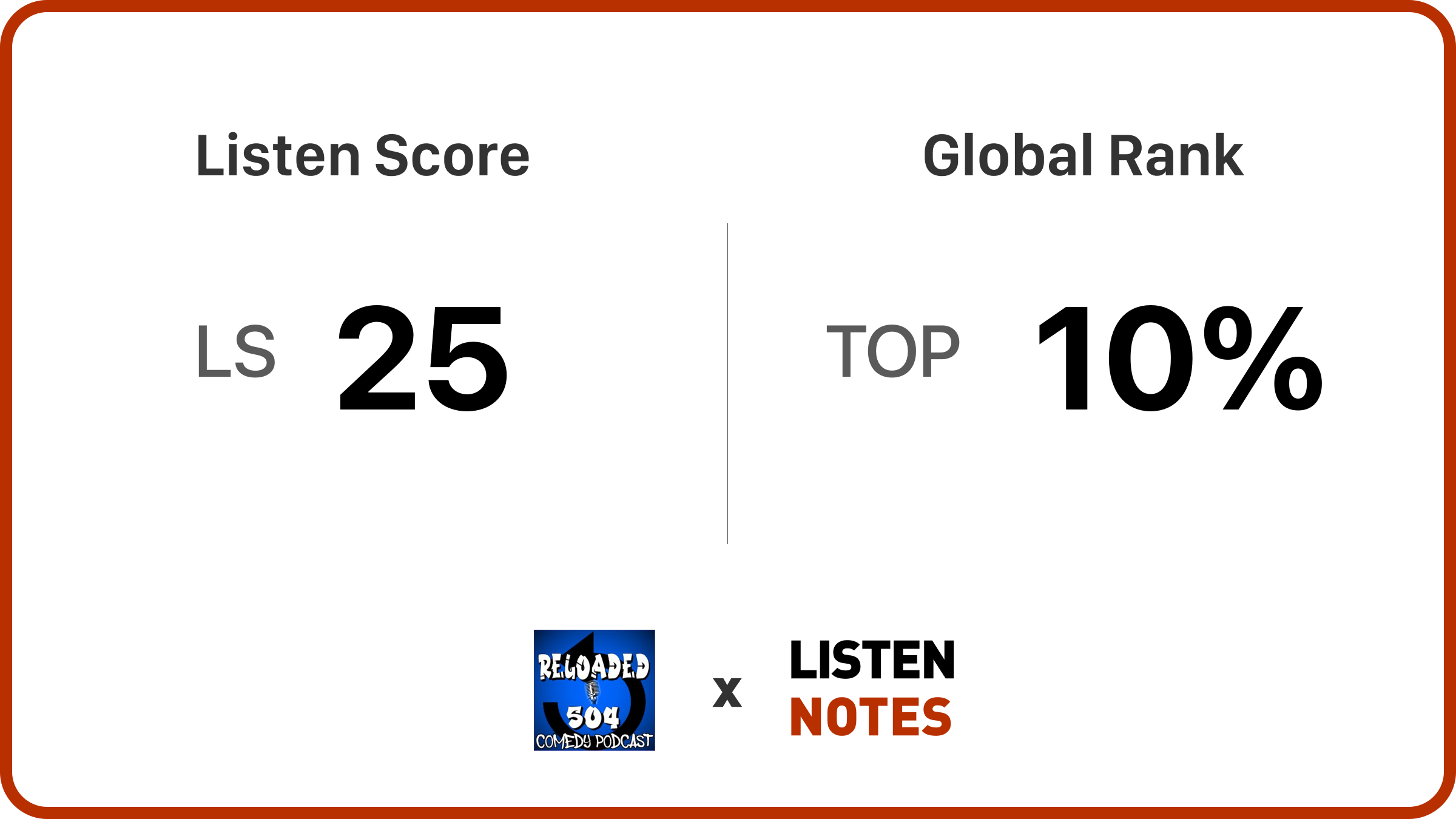 Listen Score (LS) is a metric that shows the estimated popularity of a podcast compared to all other rss-based public podcasts in the world on a scale from 0 to 100. The higher, the more popular. It's like Nielsen ratings for podcasts.