Our Approach
What you will find about us is that we are committed to bringing you the realest podcast out there. EVERYTHING is discussed on Reloaded504 including that voice you try to hush. It is encouraged and examined here. We're all human, and humans are pretty fucked up!
Our Story
We met in high school back in '94, and nothing's been the same ever since. Together we have pulled more stunts, ran from the cops, added to our rap sheets, and come up with more schemes than you'd believe. We delve into these experiences on the show and give our jaded perspectives on the mechanics of society.
To check out our podcast player and hear episodes, please click here.
Great story. Now what?
You can check out our show on our podcast page. There you will also find links to the major podcast apps. Or you can hit the phone to the right and text or call us directly. We welcome any and every thought that happens to race through your mind. Trust me, nothing is off limits or too abstract. Hit us up any time. Your contributions are what keeps us going!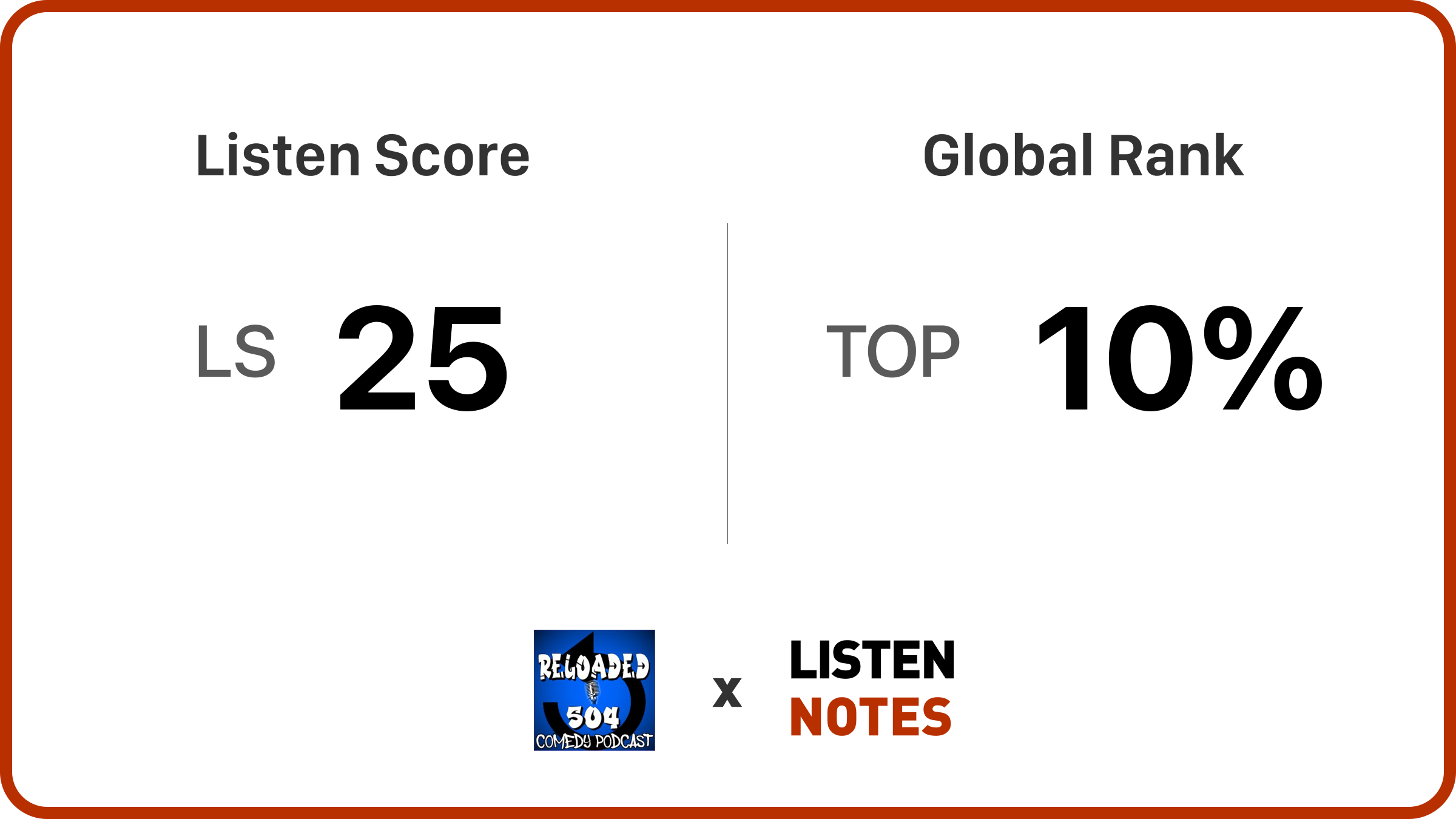 Listen Score (LS) is a metric that shows the estimated popularity of a podcast compared to all other rss-based public podcasts in the world on a scale from 0 to 100. The higher, the more popular. It's like Nielsen ratings for podcasts.