Please support us by subscribing to our Youtube channel here.
What is Reloaded504?
Reloaded504 is a funny podcast from New Orleans. It actually started many years before the first episode. Two friends from high school, David and Todd, frequently found themselves together and getting into something criminal. Night often turned to day as they ran through the city streets of New Orleans. Until recently, when the suggestion was made to sit down and discuss the current events of the world, and mix in a bit of their sordid past. The reaction has been overwhelming! Their material is sought after and accessed in over 60 countries, and statistical growth has far exceeded their expectations. The two attribute this to their "no holds barred" approach to podcasting, where nothing is taboo and all is revealed. The things we all think but cannot say are at the crux of this dynamic duo.
Next Steps…
Check out or Podcast page and catch an episode. Weird questions? Crazy comments? Random thoughts? E-mail us or text/ call us at 504-457-8011 and possibly get featured on the show! We have NO operators standing by. We ain't rich fool. It's a 24/7 voicemail, so don't be scared.
To check out our podcast player and hear episodes, please click here.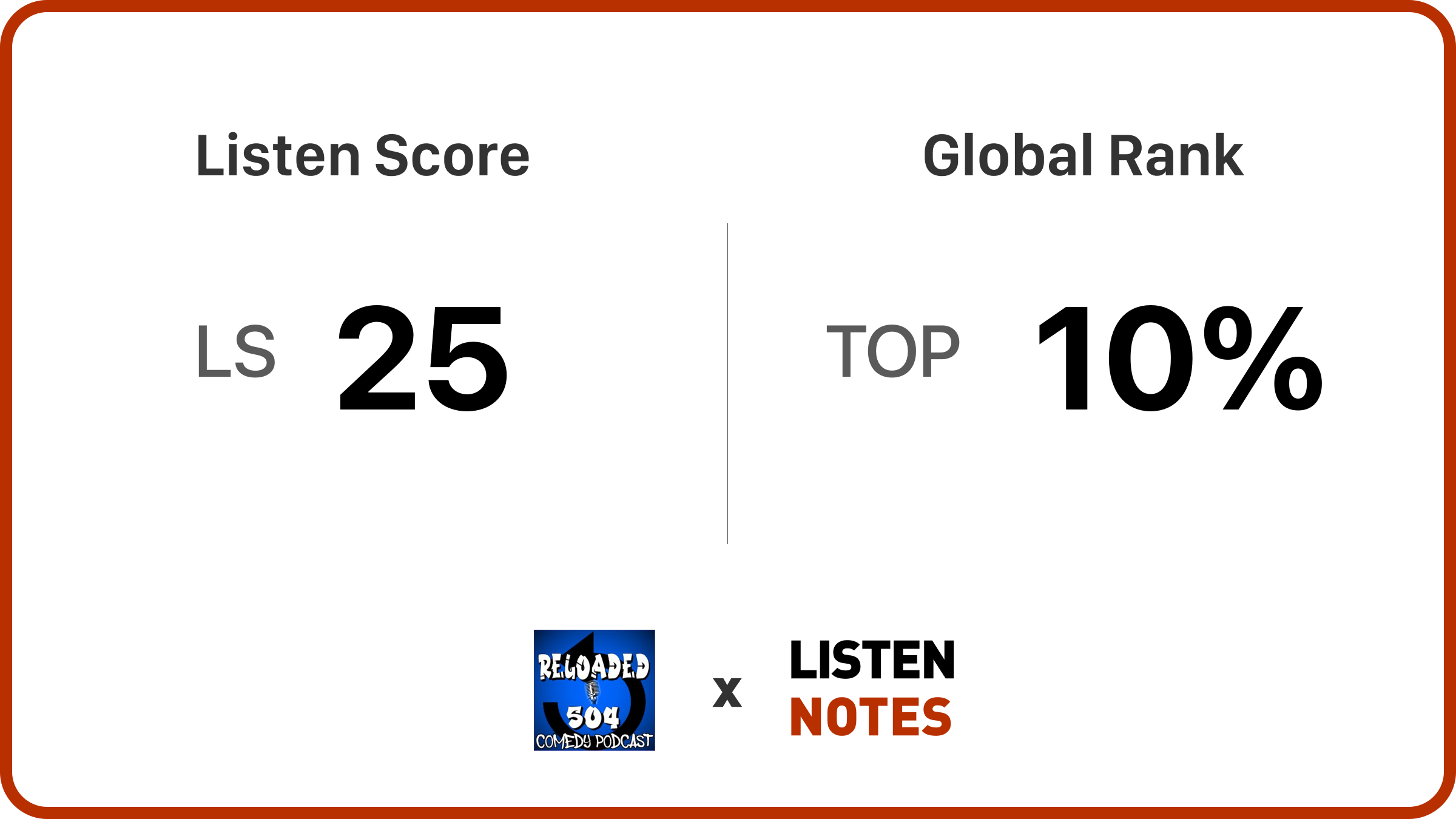 Listen Score (LS) is a metric that shows the estimated popularity of a podcast compared to all other rss-based public podcasts in the world on a scale from 0 to 100. The higher, the more popular. It's like Nielsen ratings for podcasts.